Cost effective laser projection with excellent picture quality, easy installation and low running costs
The VPL-PHW10 laser projector is a versatile, affordable choice for installation in a wide range of education, business and entertainment environments.
The powerful Z-Phosphor laser light source is teamed with Sony's advanced BrightEra 3LCD projection engine to deliver extremely bright, detail-packed WXGA resolution images with generous 5000 lumens brightness and rich, stable colours. This laser light source allows up to 20,000 hours* of virtually zero maintenance operation without the worry of sudden lamp failures. An automated filter system cuts the hassle of regular dust cleaning. Near-zero maintenance needs are complemented by a range of energy-saving features, significantly driving down total lifetime ownership costs. Constant Bright maintains consistent light output levels throughout the laser's 20,000 hours (at light output mode "Middle") recommended lifespan.
Offering a stylish blend-in design and low fan noise, the VPL-PHZ10 fits smoothly into almost any environment – from academic institutions to corporate environments. Mount the projector at any angle, even on its side or upside down. Set-up's easier than ever with a friendly new installation menu.
Overview of the VPL-PHW10 Projector, and Positioning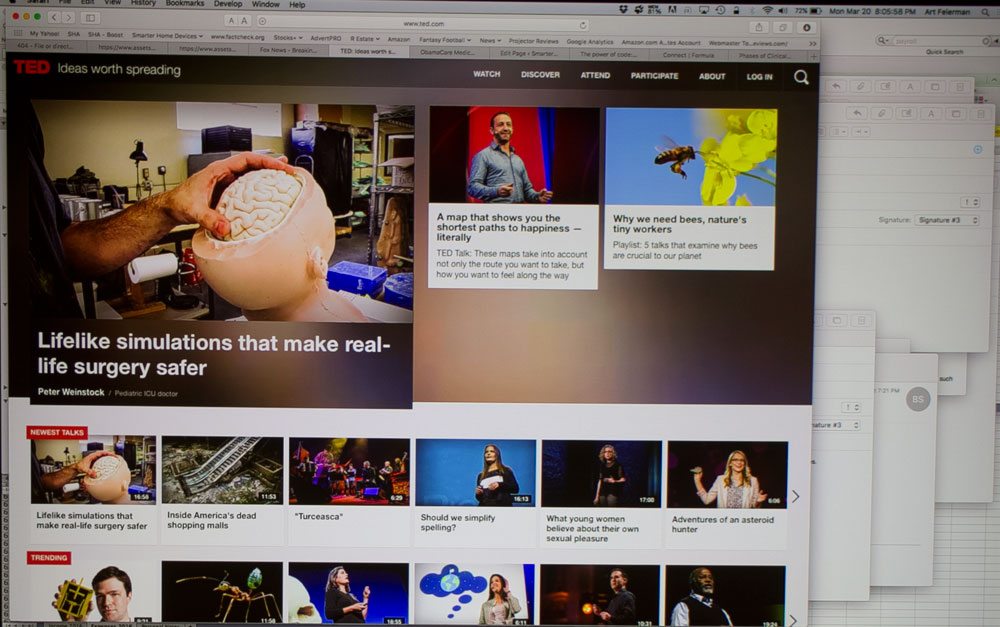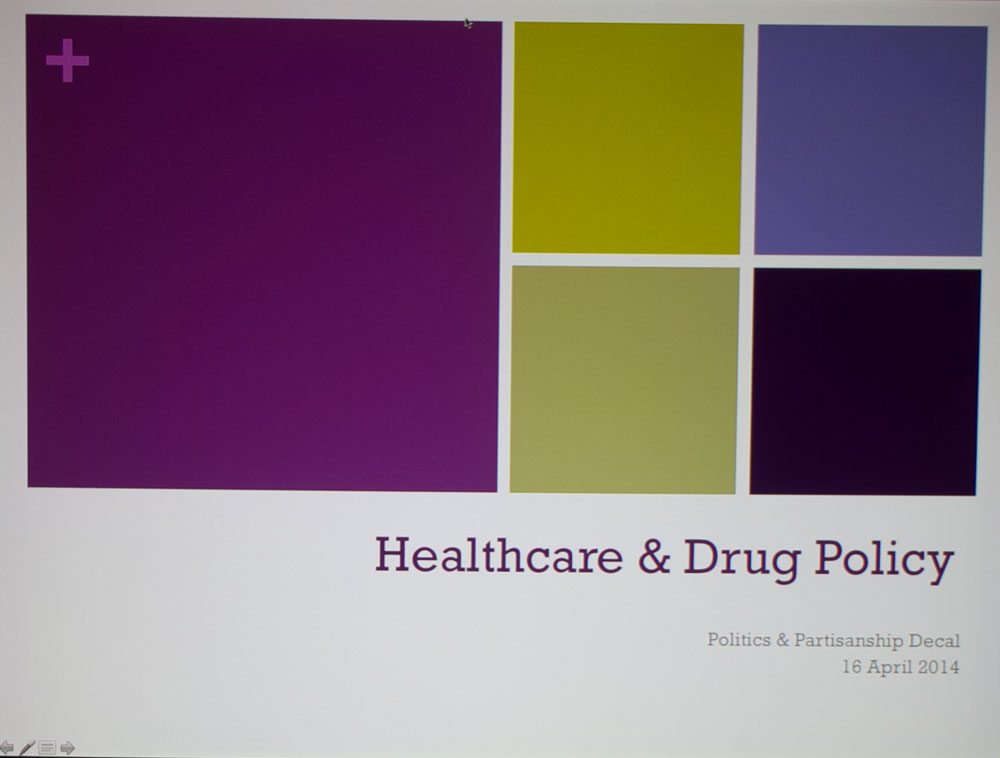 I was particularly interested in bringing in one of these Sony laser projectors early, because I see them as serious players in the education marketplace, especially higher ed and specialty (such as museums), and wanted to review in time for our May annual Best Education Projectors report (this is a link to last year's).
This review is focused on the VPL-PHZ10, but a shorter "First Look" review for the PWZ10 will also be created, that one will just consider the differences, and how that relates to the competition, but will reference this review for more details (no point in duplicating all the content where both projectors are indentical. For example – both have exactly the same menus, and remote control.
Let's continue this overview, then get into the highlights of the projector, and then turn the pages for
A closer look at a number of special features.
A Tour of the hardware and menus
Picture Quality, including color handling, black levels and general related
Performance – our measurements for brightness in the various modes, and "light engine" settings (Standard, Medium, Low)
Summary, including, overall value proposition, competition, Pros and Cons
It was the early info on these projectors, which I received under NDA (non-disclosure agreement), that inspired my Feb 2017 article on "Affordable laser projectors"   Publication of that article was delayed slightly until the official Sony announcement of these projectors, so I could talk about them in the article.
Until now, for the most part, street prices on laser projectors have been upward of $5000, making $2199 and $3000 street prices a major game changer.   It should be noted that unlike most far more expensive laser projectors, these two Sonys have a good range zoom lens, but no optional lenses.  That helps keep the price tag down.
The question is how well these models will do, in taking business from even lower cost, non-laser projectors with similar features other than the light source. My article touches on that a bit. In fairness, there are relatively dim LED projectors out there for far less (small affairs often called pico or pocket projectors, but the brightest of those top out at 1000 lumens these days. There's also Casio, who  has made "affordable solid state projectors" for more than half a decade. The Casios cost well less than the Sonys, but although a good bit brighter than the pocket projectors, they tend to measure in the 2000 lumen range or less – still a good bit less than most lamp based projectors.
The short version is, here are 5000 lumen projectors with networking, some features that are typically found only on laser projectors, but otherwise, these models look very much like typical lower cost fixed install projectors.
Sony, which uses all three technologies (DLP, 3LCD, LCoS) depending on the class of projector chose 3LCD for these two models.   We'll circle back to that, later, when defining and comparing to the competition. Suffice to say, if you go with one of these, you are definitely paying a premium for the laser light engine, BUT – when all else is pretty equal, you may be surprised by how little extra. Think less than $1000 more than a lamp based equivalent – but the lamp models will have some limitations, lack some features that are more practical on solid state projectors.
Manual Zoom lens: 1.45:1
Vertical and Horizontal lens shift ( Vertical: unequal +20% to 55%), Horiz: +/-10%
Size and weight – 19 lbs, roughly 20 inches wide – a bit large for portable use, more typical for fixed install, or room to room
20,000 hours at full, 14,000 at constant brightness?   Or use medium power for 20,000 at constant 4500 lumens claimed
HDBaseT – allows HDMI, command and control, audio to be run over long distances on inexpensive CAT cable
Relatively quiet
Self cleaning filter (every 100 hours)
360 degree operation (common in  museums, digital signage.)
Pocket sized remote control (no laser on board)
Built in 16 watt speaker
Projector

Laser projectors

Colour

white

Manufacturer number

VPL-PHW10

Image

resolution

1280 x 800

 

format

16:10

Bulb

Brightness

Standard: 5000 ANSI-Lumens (lm) (Eco: 4000 ANSI-Lumens (lm))

Connections

input

2x HDMI, 1x VGA

 

further

2x USB, 1x RJ-45

Feature

Lens shift, Kensington lock

3D functions

3D ready

No